Notoriously popular Dhallywood actress Pori Moni is expecting her child. A storm was raised in a teacup as speculations over her pregnancy started to create a big buzz over social media.
it all started when she posted a picture of herself on a wheelchair, being pushed by actor Sariful Razz on her official Facebook handle.
Comments on the photograph, like all her other posts were restricted. The caption of that image reads: "Congratulations Pori. Thank you #Raaz."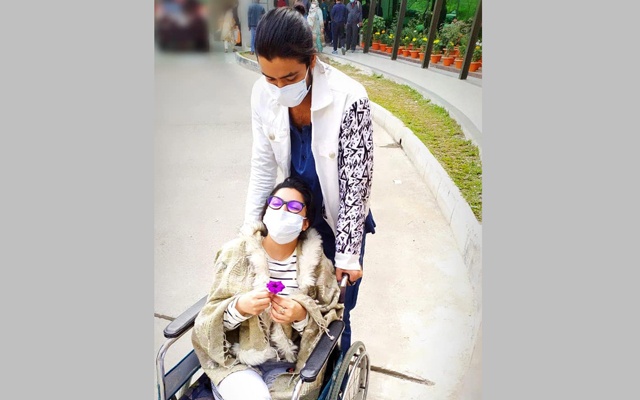 However, by evening matters were resolved as the actress confimed various media platforms that she is indeed pregnant with her first child. 
The actress also disclosed that she tied the knot in a small family ceremony in last October with Razz.
The two grew fond of each other while working on the film 'Gunin' in 2021 and soon Cuipid shot his arrow of romance on them. 
 Pori Moni's husband is known for starring in Dhallywood films "No Dorai" and "Networker Baire."