A newly surfaced viral video on YouTube has exposed clear romantic relation between former DB (Detective Branch) Additional Deputy Commissioner (ADC) Md Golam Saklain Shithil and popular Dhallywood actor Pori Moni. The video was released on controversial Bangladeshi TV presenter Elias Hossain's YouTube channel on Tuesday (August 10).
The video has received more than a million views at the time of writing this report.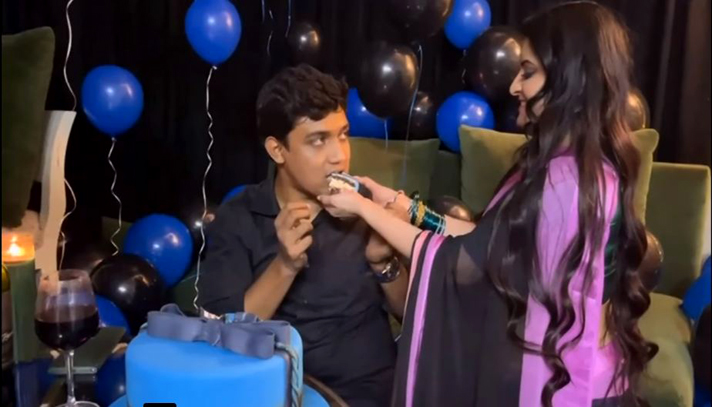 Netizens are speculating that it was captured on Saklain's birthday as both of them are seen cutting a birthday cake together and Pori was wishing him a happy birthday. She is also seen putting the cake in Saklain's mouth.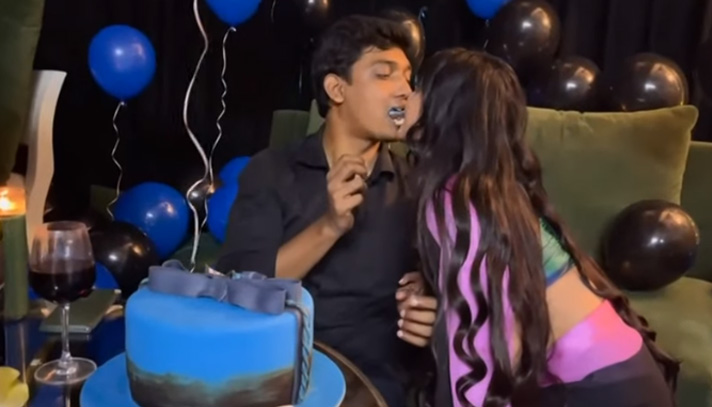 At one point in the video, Pori is seen kissing Saklain.
Saklain, who repeatedly denied having an affair with the Dhallywood superstar was contacted by several Bangladeshi media outlets, but his number could not be reached.
Pori Moni-Saklain scandal
Previously, a viral CCTV footage proved Pori Moni staying 18 hours at his home. Several media outlets reported on the issue.
Following those reports, DMP ADC (media and public relations) Iftekharul Islam told the press on August 6 that DMP Commissioner Md Shafiqul Islam has issued an order that restricted Saklain from all activities of DB's Gulshan division and attached to the DMP's Public Order Management (POM) West Division.
On August 7, a three-member probe committee had been formed to investigate the "affair" between Saklain and Pori Moni.
Police Headquarters Additional Deputy Inspector General (Training) Mia Masud Karim will lead the committee. The two other members are Hamida Parveen, deputy commissioner of Dhaka Metropolitan Police Women Support and Investigation Centre, and Rumana Akter, special superintendent (forensic) of the Criminal Investigation Division. The committee was asked to submit its report within 15 working days.
On August 10, DMP Commissioner Md Shafiqul Islam told the press that there is no opportunity to take legal action against Saklain as he was not officially involved in supervising any of the ongoing cases against Pori Moni.
However, the DMP commissioner also said that the police force was embarrassed by the recent actions by ADC Saklain. Hence, he had been transferred from the Detective Branch (DB).
The viral birthday video source
Elias, who released the recent intimate birthday celebration video of Saklain and Pori Moni, calls himself an independent journalist on YouTube. Netizens have deemed his reporting as 'controversial.'  
The former news presenter currently lives in the United States. He kicked off his career in Bangladesh as a presenter of a popular TV program on Channel One, named 'Good Morning Bangladesh.'
Pori Moni's case
Pori Moni became the talk of the nation after she filed a case against five persons, including Dhaka based real estate business tycoon Nasir U Mahmud, also the former president of Uttara Club Limited, with Savar Police Station over attempted rape and murder at Dhaka Boat Club on June 9. 
Nasir was later granted bail and investigators on June 17 said some of their findings contradicted parts of Pori Moni's complaint. 
On August 4, Pori Moni and her aides were then detained by RAB after a series of raids. Lt Col Khairul Islam, director of Rab's intelligence wing claimed that 'huge quantities of narcotics and alcohol including Ice (Meth), LSD and foreign liquor were recovered from her house during the raid. 
She is currently being investigated on several ongoing cases under the narcotics act.